Carpet & Area Rug Cleaning
Using a truck mounted hot water extraction system (better known as steam cleaning), our carpet and area rug cleaning process delivers a level of clean that cannot be achieved by any other method. We start by discussing your carpets and surfaces so we may best address your concerns and needs. For area rugs, a thorough inspection of the material will be noted to determine if it is eligible for steam cleaning.
Next, areas are pretreated with a solution formulated for the specific type of stain, material or traffic area. Once this solution has set for several minutes, areas are then steamed and vacuumed simultaneously. This powerful process loosens then removes stubborn stains and debris from your carpet and rugs. A second vacuum pass is then used to ensure as much moisture removal as possible. Most all moisture will be removed although the surface will be damp to the touch. Running fans and the air conditioning can help expedite this drying process as well.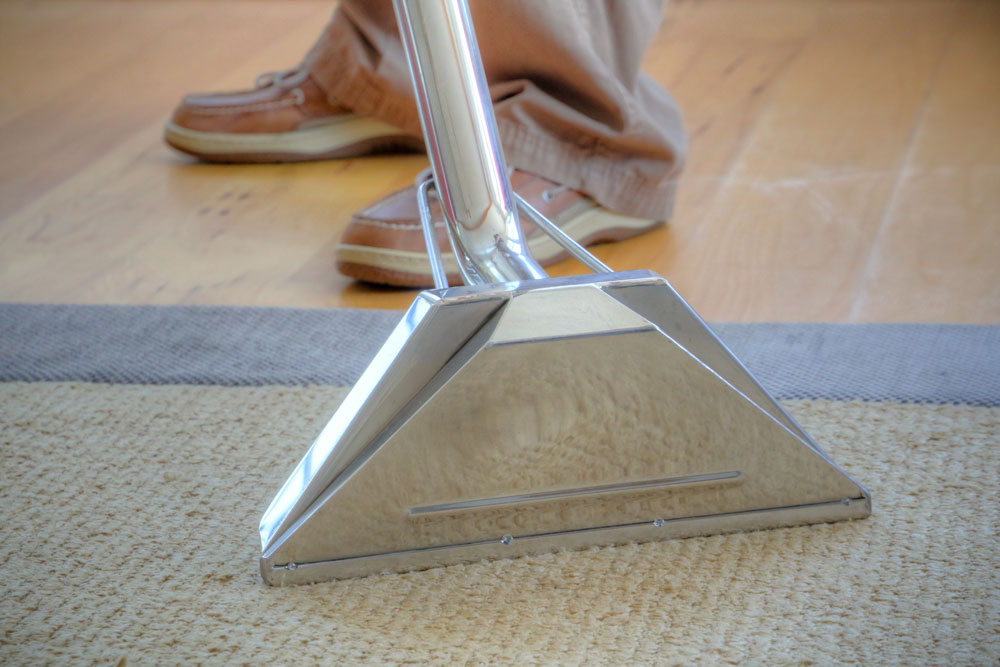 Upholstery Cleaning
As with our carpet/area rug services, we will conduct an initial inspection of the furniture to determine its ability to be cleaned. We use the same process for our upholstery cleaning as our carpet and area rug cleaning but utilize a much more delicate tool to accomplish this task. Our upholstery tool is a handheld device that allows the cleaner to control the flow and amount of water applied to the fabric. This feature is paramount to our ability to clean both delicate and heavy duty fabrics. Drying times depend on the type of fabric although most dry within a few hours.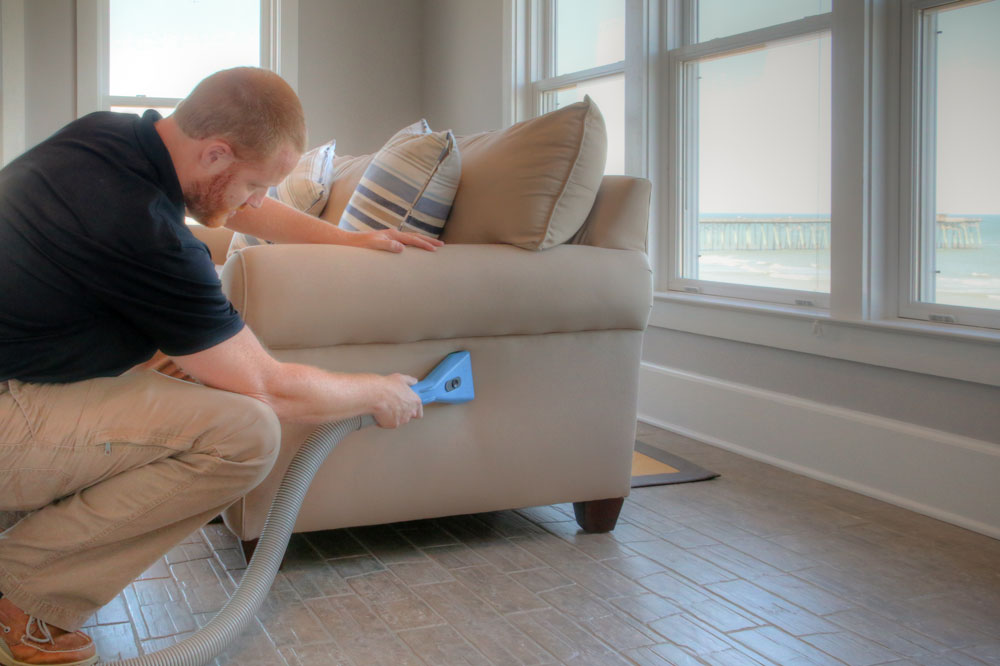 Mattress Cleaning
Our process for mattress cleaning includes the same delicate but effective steps as our upholstery cleaning. This method allows us the ability to clean those stains that can make a mattress both unsightly and unsanitary.
Tile/Grout
Tiled areas are first reviewed with customers to discuss needs and problem areas. A prespray of tough degreasing agents are applied to loosen soil and grime. After this prespray has had time to penetrate the surface, a special orbital high pressure wand is then used to steam and sanitize while also vacuuming away the now dirty water. Unlike regular mopping or tile cleaning with a home system or store bought products, floors are left deep cleaned and without residue.